Founded by Lily Lu, psy25 is a renowned online tattoo shopping store based in Germany, specializing in calligraphy art, tattoo inspired apparel and streetwear and calligraphy accessories. With almost three decades of experience in the tattoo and art industry, Moreover, Lily Lu is a famous calligraffiti artists, a successful filmmaker, and a shamanic philosopher of life. She has deployed her expertise in creating unique and high-quality tattoo-related products. Despite this, she designed and customized calligraphy and tattoo products with her real-life experience, love, and artistic care.
At PSY25, you can find over 200 unique calligraphy and tattoo base products, including calligraffiti clothes, tattoo accessories, calligraphy art design books. In the apparel section you will find top grade trendy fashionable clothes such as calligraphy t-shirts, calligraffiti zipper, hoodies and long sleeves. As well as, calligraphy stuff with tattoo canvases, her own sexy calligraffiti prints and tattoo patches, are unique collections.
Additionally, we have designed and manufactured these products with the utmost attention to details. Lily Lu loves shamanic rituals, philosophical thought, and anything that touches her heart and mind. She reflects this in her tattoo art styles and modern tattoo print pattern on her calligraffiti design. The inspiration for her tattoo art styles and modern tattoo print pattern comes from graffiti street art.
Lily Lu, formerly known as Little Swastika, transitioned from male to female and revolutionized tattooing as an art form. She made groundbreaking contributions to calligraphy society through her innovative techniques. The Love Tattoo on four backs and the 3rd Dimension Project, was the world's largest tattoo on ten backs. Her unique and avant-garde tattooing style has gained global recognition on the tattoo world . Therefore, the tattoo community widely knows her large back pieces, body suits, and group projects.
Calligraffiti Artists Lily Lu
Born in 1986, Lily Lu is a famous calligraffiti artists from Southern Germany. She has transformed the art and tattooing world with her unique and creative approach. In fact, She spent most of her life as a male and now lives life as a female. She is embodying the spirit of transformation and the courage to define one's own gender.
Lily Lu is not only, just a calligraphy artist, but also, a true visionary and a modern philosopher. As a result, Her filmmaking is powerful and visionary, reflecting her very own unique and eclectic style. Rooted in southern Germany, in the small town  Tengen, "psyland25" has become the birthplace of all this creative endeavor. It is more than just a calligraphy art studio, therefore, it is an alternative playground for adults, her empire. She calls this her modern "temple", and it is by far her biggest masterpiece of creative art world.
Lily Lu is a lover of life and she believes in doing impossible things. She loves crossing borders and going beyond what is considered normal. For her, extreme body modification, experimenting with psychedelics, BDSM, polyamory, fetishism, and alternative porn are an everyday part of her alternative subculture, which she calls life. She loves shamanic rituals, philosophical thought, and everything that has touched her heart and mind. Her love is deeply expressed, and through the use of her hands. So, she has built up her home 'psyland25', 'Psy25' and manifested it as her biggest dream.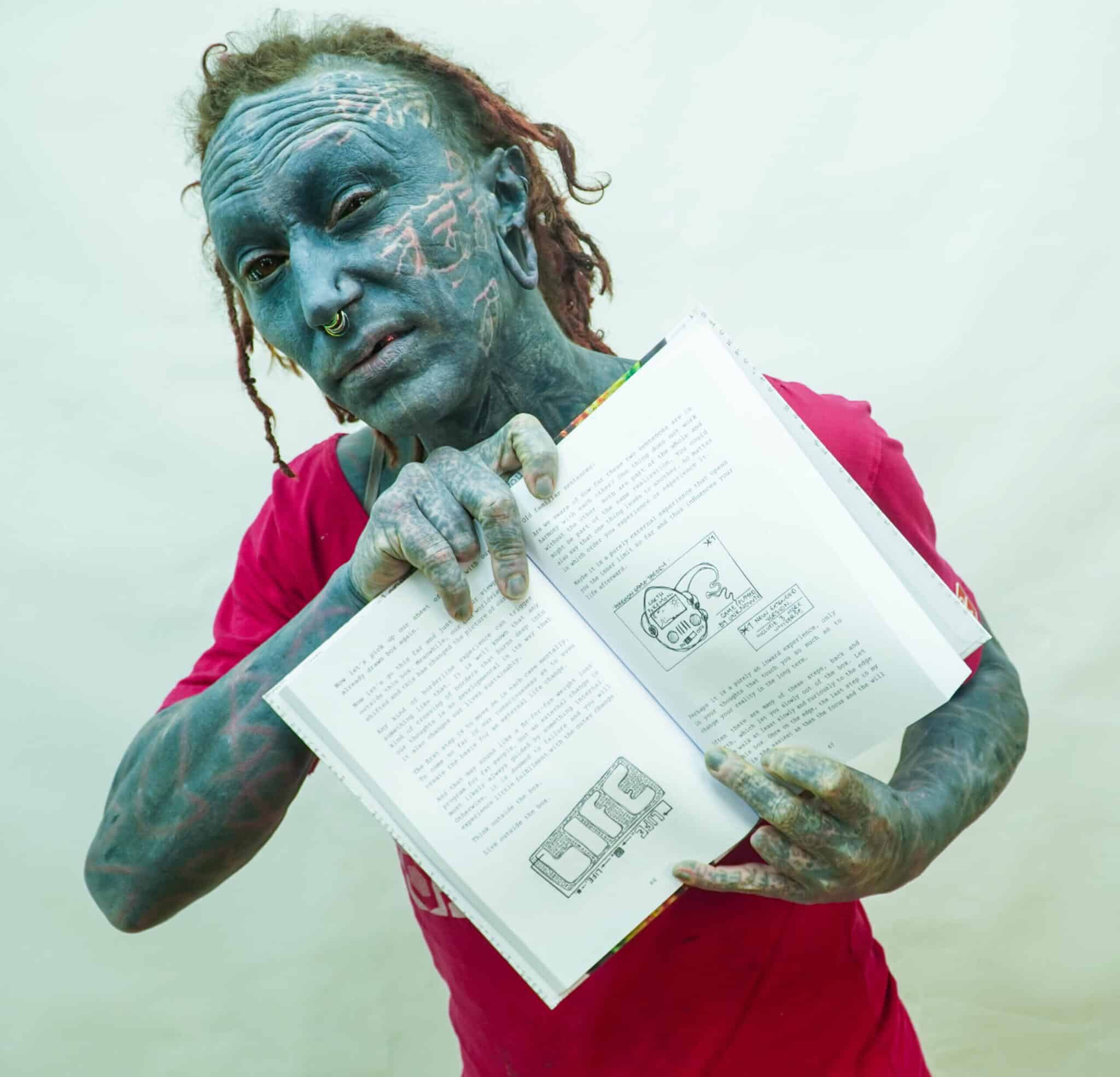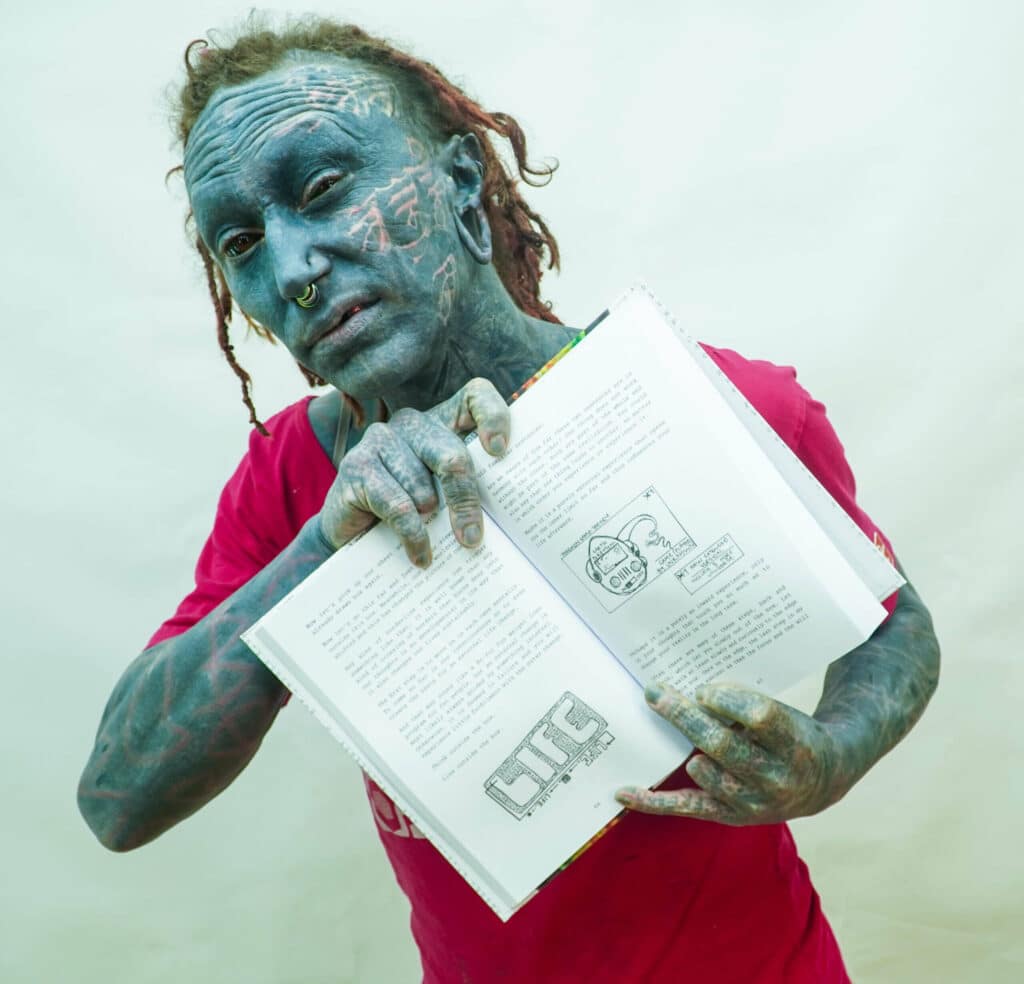 Calligraffiti Artists Lily Lu's Vision
Her vision as a filmmaker is to document the beauty of true alternative lifestyles, to show what is behind the surface. Moreover, Lily Lu wants to reveal the real raw truth, the beauty, and the love within her and others in her world. She prolifically produces and conveys her documented vision through short films and small documentaries on her YouTube channels. Though, psyland25 and on the more adult side with kinky films for Dirty Dreaz winning film awards. For her raw and edgy alternative xxx films and aims to breakthrough into feature films in the future.
Famous calligraphy artists Lily Lu has traveled the world and has been heavily influenced by Asian Tibetan art Culture. She is writing, developing her own Sanskrit style called Psyscrit, heavily represented in her tattoo art styles. She has created multiple tattoo design books, including children's fiction books. In addition, she has been interviewed and published in the international press all over the world for the last two decades.