Life is to short for 'normal'

100% Protection
The 'PSYMAN' will keep you save and protected from the normal world.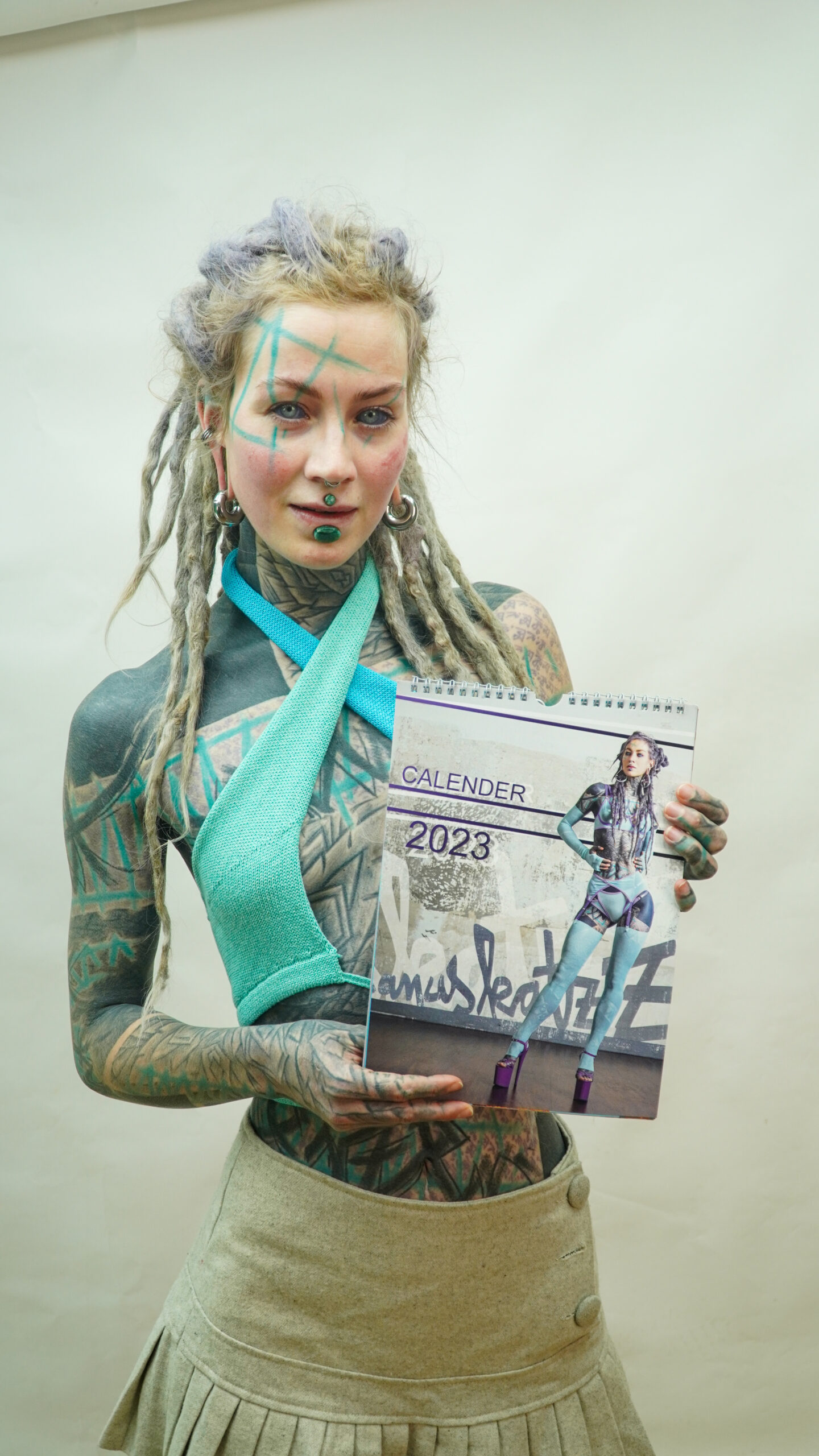 50,25 €
17,67

€
–
35,17

€
CALENDER 2023 From our beautiful ANUSKATZZ. Every month a stuning picture. Grafic design…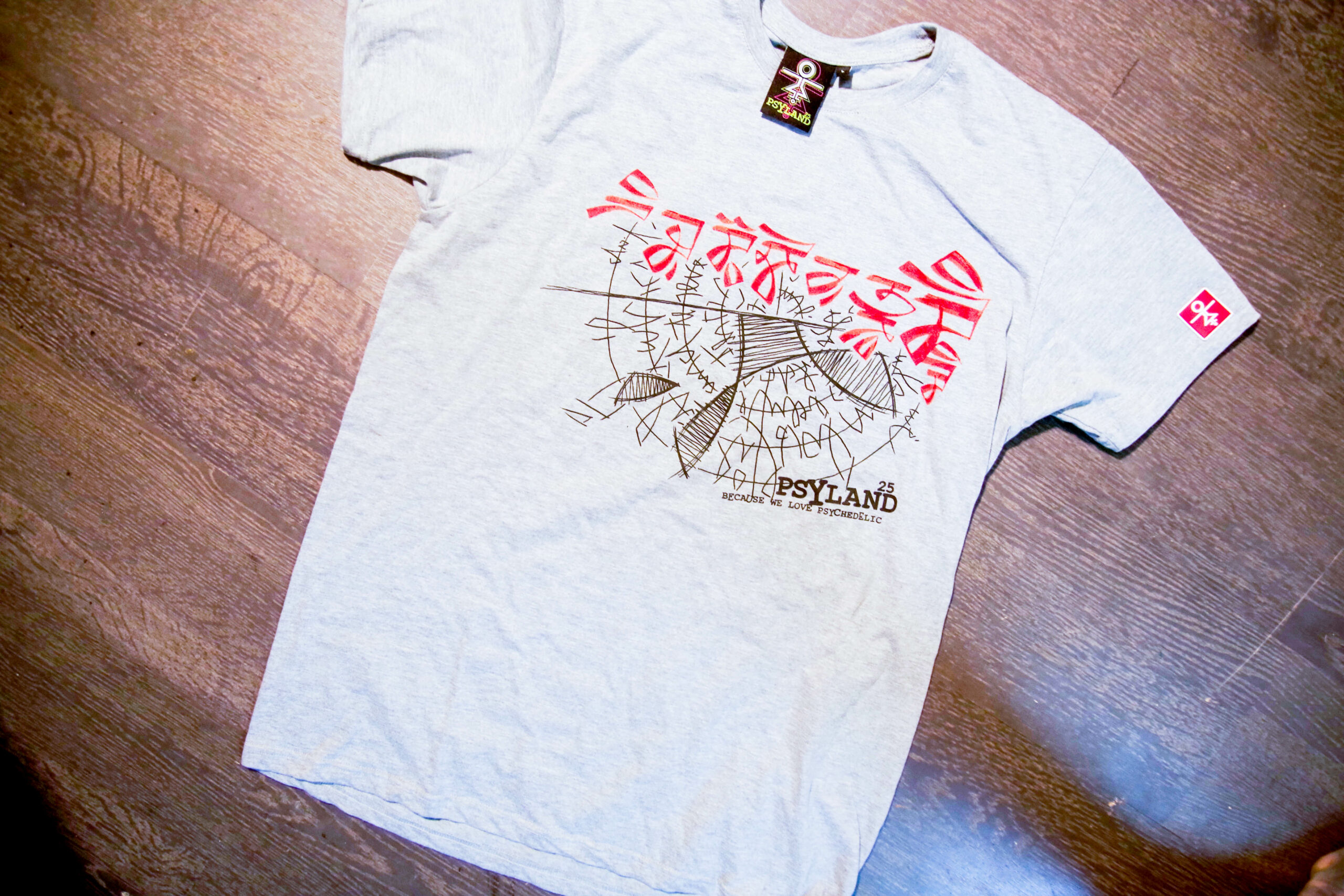 This design mixes the classical Kritzel Kratzel from psyland together with the chaligraphy…
ONLINE CALLIGRAFFITI ART SHOP AT PSY25
If you would like to buy high quality tattoo products from an online calligraffiti art shop, you are at the right place. So, explore our calligraphy shop at psy25, the ultimate solution for fashionable calligraffiti items. For example, tattoo clothes, tattoo accessories, tattoo design book, tattoo jewelry (tattoo necklace, tattoo mala), geometric tattoo art, swastika collections, tattoo patches, and more. Specifically, psy25 is an online calligraffiti art shop that offers the latest trendy new generation of tattoo products, with a focus on calligraphy art and tattoo design in this new era. In particular, shopping online at psy25 is convenient and easy, allowing you to purchase our latest and best quality tattoo products with just a few clicks.
BEST CALLIGRAFFITI ART SHOP IN GERMANY
Psy25 is an online tattoo store that offers one of the best optimal solutions for tattoo lovers all over the world. We have the largest and trendiest calligraffiti art collections for you, including unique tattoo stuff for men and women. As a result, you can purchase everything related to tattoo art design in our psy25 calligraphy art shop for different occasions.
Trendy tattoo  clothing – At psy25, you will find a wide range of options in tattoo clothing, including calligraphy t-shirts, calligraffiti hoodies in different colors and sizes, tattoo zippers, and traditional tattoo clothing. Therefore, you can purchase tattoo clothes that matches your style. Moreover, we provide 100% authentic tattoo products and deliver them to our customers on time. Additionally, we also offer special discounts for various occasions to make our customers happy. So, take advantage of our latest offers and get a free gift on orders over 150€ and more on our calligraffiti art shop.
Latest Tattoo stuff – PSY25 is one of the most popular online calligraffiti art shops, serving tattoo lovers in Germany for the past 3 decades. However, our tattoo shop is not limited to Germany only, we sell worldwide. Similarly, we have the finest collections of tattoo caps, including tattoo adventure caps, tattoo design books, artwork tattoo, a variety of tattoo patterns, tattoo print design, and even a wide range of tattoo bags for customers.
Tattoo accessories – We offer an exhaustive collection of tattoo accessories for the new generation of tattoo art lovers. Also, we have a large collection of premium quality tattoo accessories, including tattoo jewelry, tattoo pendants, tattoo patches and more. In fact, you can choose from a wide range of unique calligraffiti accessories and avail free gift offers. So, explore our latest tattoo collections and find your specific needs.
MORE COLLECTIONS OF PSY25 ONLINE CALLIGRAFFITI ART SHOP
Calligraphy art– Our online tattoo art shop offers you many impressive options. In addition, you can find high-quality collections of tattoo print products, including tattoo canvas art, digital tattoo art prints. Moreover, you will get geometric tattoo art, tattoo print design, wood and aluminum cut designs, sculptures, and a myriad of artwork tattoo products at PSY25 tattoo store. Likewise, we constantly update our shop with the latest trend.
Tattoo art kinky stuff – PSY25, being one of the oldest calligraffiti shops in Germany, offers a wide range of kinky tattoos. It is easy to choose from our latest collections and purchase our tattoo stuff. On the other hand, we have unlimited collections, including merchandise and sexy tattoo prints, mostly done by our calligraffiti artists Lily Lu. In our PSY25 shop, you can find a varied collection of recent tattoo products by anuskatzz. Whereas, we offer local and international shipping, making it convenient for customers worldwide. Importantly, Our payment systems are easy and secure for a hassle-free shopping experience.
Calligraffiti artist Lily Lu's collections – Lily Lu is the most famous modern and passionate calligraffiti artist. As well as, she is successful author in southern Germany. Furthermore, she is the founder and owner of PSY25 and Psyland25.Thus, her immense popularity as a visionary tattoo artist is reflected in the huge collection of calligraphy art book. As a result, she published children's fiction books, tattoo pattern books, calligraffiti art books, DVD collections, blackwork tattoo. She displayed various tattoo print design books in her PSY25 tattoo shop. On the other hand, Tibetan art books are among the finest collections in her shop, catering to tattoo lovers of all ages.
BUY ONLINE CALLIGRAFFITI ART PRODUCTS WITH FULL OF CONVENIENCE
There are several reasons to choose psy25 calligraffiti art store. First, one of the reasons why PSY25 is considered one of the best online tattoo stores is due to the complete convenience. It offers local and international customers to buy very trendy calligraphy art products. In addition, psy25 brings a large collection of tattoo art design products for the new generation of customers. Likewise, the user-friendly interface of our website will guide you through the selection process. Thus, it will be ensuring a hassle-free shopping experience with our extensive calligraphy art collections. Furthermore, psy25 provides comprehensive size charts for different product sizes, in-depth descriptions of product information. Thus, high-resolution images will help you make buying decisions. Moreover, we also offer easy payment gateways for customers, providing you with a wide range of payment options. Subsequently, psy25 offer 30-day returns policy, giving you more power and freedom as a customer.
So, Enjoy a hassle-free shopping experience from the comfort of your home or workplace at psy25. In contrast, you can also shop for your friends, beloved family, loved ones, and take advantage of special gift services. So, don't miss out on our best deals and free gifts to save money while shopping at psy25 calligraffiti art shop.