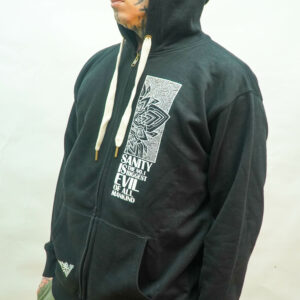 Discover best quality calligraffiti zipper hoodie for men and women at psy25 online store shop
Psy25 online calligraphy art shop supplies premium quality calligraffiti zipper hoodies for tattoo art lovers. Psy25 and Psyland25 have been serving their customers for three decades. Furthermore, the famous calligraffiti artists Lily Lu, a modern calligraphy artist from southern Germany, designs very trendy zipper hoodies for her customers. Additionally, her artistic care and love add more charm to her zipper calligraffiti clothes, making them highly popular among the tattoo art society. Visit our calligraffiti zipper hoodie segment, stay trendy with the modern tattoo calligraphy trends.
Psy25 is one of the best online shops in Germany for calligraffiti zipper collections. Moreover, Psy25 supplies unique calligraphy zippers not only to people in Germany but also worldwide. People of all ages, both men and women, can purchase their desired calligraphy tattoo zippers with suitable colors. Additionally, our online payment and international shipping experience make Psy25 even more special for our customers abroad.
Our famous calligraffiti zipper artist, Lily Lu, designs each zipper hoodie with uniqueness, implementing the latest fashion trends based on real-life experiences. However, the most important aspect is the outstanding quality and fabric. Every zipper hoodie comes with patches and a neck label brand logo, Psyland25. The names of the zipper hoodies are based on the current trends in the tattoo calligraffiti society. For instance, Sanity is Evil zipper hoodie, The Protector zipper hoodie, Spit Green calligraffiti zipper hoodie, and many more.
Visit our online calligraphy art shop, Psy25, and choose your desired items from a wide range of collections of calligraffiti zipper hoodies. Additionally, you can avail yourself of our latest free gift voucher for orders over 150 euros. Therefore, Psy25 supports the tattoo society by keeping their tattoo love up to date with the latest tattoo trends. Always remember that Psy25 never compromises on its uniqueness.